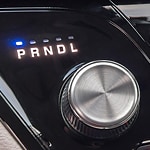 The new Chrysler Pacifica has made a name for itself for being one of the most popular minivans on the market today. Its many performance features make it more than ideal for family driving.
The makers of the Pacifica definitely had your safety and that of your family in mind when they added its standard electronic stability control. This feature keeps your minivan upright regardless of in what conditions you are driving. It prevents you from rolling or toppling over if you turn a tight corner or encounter high gusts of winds on the road.
The new Chrysler Pacifica also has a respectable towing capacity, at 3600 pounds, allowing you to tow small vessels behind your minivan. You can hitch up and tow a small moving trailer, an ATV, jet ski, or other small gear without putting stress on the vehicle's engine. You also have the option of buying a trailer hitch for it.